Skip to Content
Preventative Dentistry in
Coldwater, MI
At Frederick Family Dental, we do everything we can to deliver the best preventative dental services in Coldwater, MI. Proper oral hygiene practices exist to keep your smile healthy and beaming. Our dentists can help you prevent problems before they even start, safeguarding you from things like cavities, gingivitis, and more severe issues such as periodontal disease and cancer. Keep issues at bay by remembering that prevention is the best medicine. Learn more about our preventative dentistry solutions or call now to speak to one of our friendly staff members.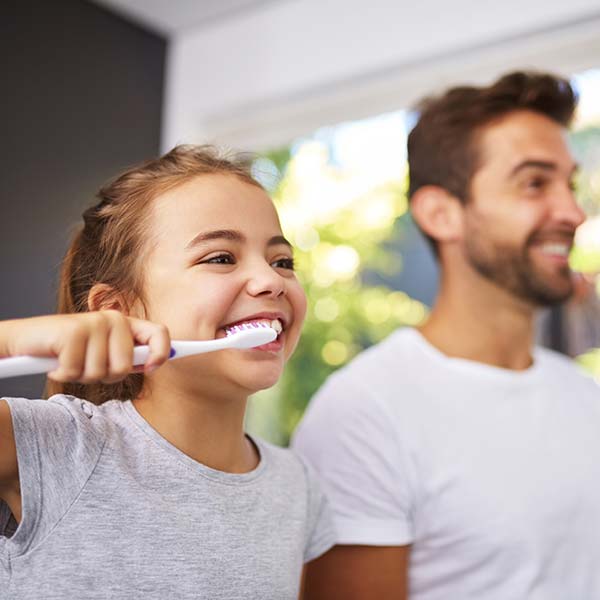 Take Advantage of Our Preventative Dental Solutions
Preventative dentistry is crucial to keeping your oral health in check. This care can be described as a team effort, with patients ensuring to brush and floss at home, paired getting your teeth cleaned, examined, and x-rayed by our certified dental team. No matter your age, preventative dental practices are essential for all smiles. We work with patients to ensure the following oral hygiene practices are carried out at our family dental practice.
Oral Hygiene Practices at Our Family Dental Practice
Regular 6-month visits are scheduled each year for oral exam and cleaning
Cut back on acidic foods, hard foods, or tobacco products to preserve the health of teeth
Advise use of a mouthguard if the patient participates in high-impact sports
Assess if teeth grinding is a factor and if a nighttime mouthguard will help
Treatment for inflamed, bleeding, or receding gums
Have You Scheduled Your 6-Month Checkup?
If you haven't already, be sure to schedule your routine oral exam and checkup at our Coldwater, MI dental practice. Our team of professionals will help you get the preventative care you need so you can maintain a happy, healthy smile and avoid things like gum disease, decay, or other adverse medical conditions. Please don't wait to get the help you deserve from our compassionate dentist and staff. We look forward to catering to you and your family's dental needs.
Schedule Your Appointment Today